Sintrix® technology: it's the small things that make a big difference.
Never has that statement held more truth than with the development of SINTRIX® technology. All carbon rods utilise carbon fibres that are bonded together by an adhesive resin. The resin material used in SINTRIX® is produced by 3M®, it is a unique and patented material incorporating silica nano spheres which provides two distinct benefits.
Firstly the microscopic silica spheres are able to evenly surround every individual carbon fibre filament providing a matrix of strength throughout the rod. Secondly, being spherical, the silica particles are able to resist pressure and compression from any angle. This is particularly important because it is under compression forces, on the underside of a bent rod, rather than tension forces, on the outside of the curve, that carbon fibre is most likely to weaken and potentially break. So by resisting compression better, SINTRIX® rods are stronger.
In developing SINTRIX® our specialist composite engineers and rod designers spent over two years experimenting with different types, and mixes, of carbon fibres combined with varying levels of 3M® nano silica resin. They also discovered that the normal manufacturing processes associated with carbon fibre rods had to be significantly changed in order to get the best from the new 3M® resin material. The final results were astonishing with up to 60% increases in strength and up to 30% savings in weight. Driven by our passion and determination to always push the boundaries—part of Hardy's DNA since 1872—we now offer varying levels of SINTRIX® technology across our rod range, each level brings significant and tangible benefits over traditional carbon fibre construction.
SINTRIX® 330, 440 and 550
Since the breakthrough in 2009 we haven't stopped refining and developing SINTRIX® technology. Today we offer three distinct levels of performance each with their own unique benefits incorporated into our exciting 2016 product line.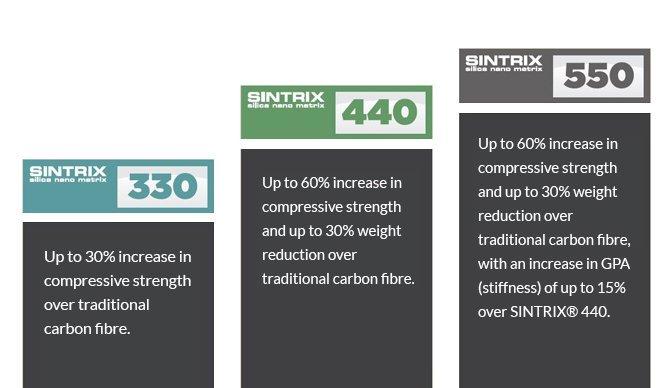 ---
Sintrix®: the success story.
When I received the first prototype blanks rolled from SINTRIX® material in late 2009 I was shocked. I've held and flexed literally thousands of rod blanks over the years, and when I held the 9ft #10 saltwater rod, I was immediately taken aback at the lack of weight for a #10 – it just instantly felt 'right'.
Our early work on the material with our sister company Hardy Advanced Composites had indicated considerable increases in compressive strength and impact resistance where possible, but even our material engineers were not prepared for the results. Following the first day of testing, we e ven asked the manufacturer of our compressive strength tester to re-calibrate the machine as the results it had produced were, to quote one of our testers, "nonsense".
There was nothing wrong with the testing machine, the blanks netted out at close to 60% stronger than our calculations suggested they ought to be, and from that point on the entire team focused on the development of what became the Zenith and Proaxis series of rods and the refinement of what was to become SINTRIX® technology.
I could tell you about the testing trips to the Florida Keys fishing for sharks with medium-weight Trout rods, or the actual fist fight that took place on the dockside between two guides over a test rod, but I think some of these quotes from icons and pioneers in the sport tell the impact that SINTRIX® actually made far better than I could.
Howard Croston
Hardy Product Manager and England International.
---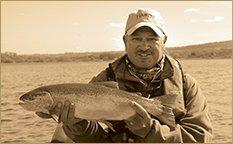 My rods of choice when chasing the huge pike of Chew Valley, pursuing Gold representing England competitively or filming saltwater fishing adventures have one thing in common – they all feature SINTRIX® material. This revolutionary technology has changed the way I approach the diverse challenges of my lifelong passion.
John Horsey
Hardy ProTeam Member and Professional Guide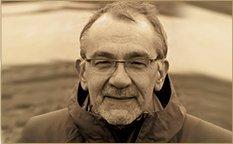 It seems like a no-brainer now but the introduction of SINTRIX® was a bold step. It seemed dull, a little geeky, I was sceptical that a better resin system could be exciting, could change rods, could make better rods, but it does. Hardy engineers and designers nearly and expertly anticipated exactly how important SINTRIX® would be for the future of their fishing rods… and, by the way, set the direction for performance rod design in general.
Magnus Angus
Chief Reviewer
Fly Fishing & Fly Tying Magazine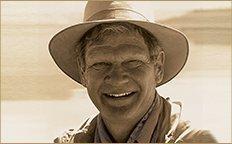 The ultra-lightweight and incredible strength of the Hardy SINTRIX® rods give me the superb line handling that I need to achieve absolutely control of line placement and mending, while also allowing me to fight the fish aggressively and remain in perfect touch with every part of the line/leader system.
Gary Borger
Hardy North American ProTeam Member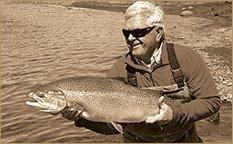 SINTRIX® rods continue to be a revelation – from that first 9ft 5wt Zenith, that won our annual 5-weight shootout back in 2011, right through to today. I personally still think the 8ft 6in Zenith is the finest 4-weight fly rod you can put your hands on.
George Anderson
Owner of Yellowstone Angler, USA